While specific replacement timelines depend on many factors, the general rule of thumb is that you should plan to replace your air filter every month or so in South Carolina.
But that all depends on factors like:
Every home appliance is a little different, and some have larger capacity filters that don't need changing as quickly. In this article, we'll explain why and when you should change filters on any of the standard HVAC solutions you may have heating or cooling your South Carolina home.
Why Changing Air Filters is Crucial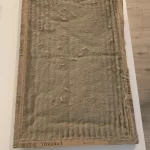 Dirty air filters can be shockingly expensive. Some of the most common problems that occur include:
Increased energy bills: To get the best energy efficiency from your HVAC system, you need air to flow freely through the system. Full air filters create a lot of drag, forcing your unit to work harder to push the conditioned air through.
More damage to your HVAC system: When your unit works harder, it runs longer and breaks down faster. Plus, full air filters mean more dirt and debris makes it into the unit, causing many problems.
Ice on your AC: If your AC unit frequently freezes, it can be a sign that your air filter is overdue for a change. If warm air gets blocked from flowing over the evaporator coil, ice freezes your whole system and makes you sweat.
Reduced air quality: The air filter on your heating and cooling unit is your first line of defense against outdoor pollutants. If it's full, you get more pollen and other pollution that makes it into your air.
Now that we've covered why changing your air filter is so important, you'll want to know, "How often should I replace my air filter in South Carolina?"
When To Change Your AC's Filter
It all depends on the MERV rating when it comes to your AC unit.
Every AC unit comes with a standard-sized MERV filter that the manufacturer recommends. MERV ratings range from 1 to 20. The higher the rating, the more particles it pulls from the air and the more frequently it needs to be changed. AC units for residential homes typically have MERV filters rated somewhere between 3-5. You might have a MERV filter rated up to 8. Any higher than that, and it's typically going to be for a commercial building like a lab or smoking lounge.
For MERV filters rated 1-10, the manufacturer recommends changing the filter every three months when the system isn't in use and more frequently during summer. In South Carolina, where cities make the Allergy Capital of the U.S. list, monthly during the summer is likely a good idea.
When to Change Your Ductless AC's Filter
Ductless AC systems often have reusable filters, so the process is a bit different. For these, you should clean the filter every two weeks or so and replace it about once a year.
When to Change Your Furnace's Filter
The timeline for changing your furnace filter depends on factors such as filter size, who lives in your household, and where you live. If you live in Abbeville County, in a rural area, you can likely wait longer to change your filter than if you live in Columbia. If you have pets, expect to change your filter more frequently. If you have allergies, you'll also want to swap filters on a faster schedule.
The general recommendation for filters less than two inches thick is to replace them monthly. If you have a thicker filter, you can wait as long as three months. However, you should check your filter monthly, particularly during winter when the furnace runs regularly.
When to Change Your Heat Pump's Filter
Check the filter on your heat pump to determine when it needs changing. If you have a HEPA filter installed, you should plan to replace it every six months. If you have an ionic filter installed as part of your heat pump system, you'll want to change the filter once a year.
If you have a standard media filter, monthly is the standard when using the system regularly. However, keep in mind that the price of these filters varies dramatically. Longer-lasting filters cost substantially more than more disposable options.
The Benefits of Regular HVAC Maintenance
At the top of any HVAC maintenance checklist should be changing the filter. It's the easiest and most important maintenance task you can do. Changing your filter regularly:
Lowers your costs to heat and cool your home
Reduces the number of airborne irritants
Gets rid of dirt and debris, making it easier to keep your house clean
Extends the lifespan of your unit
Reduces the need for expensive repairs
During seasonal HVAC maintenance visits from a professional, you can expect them to handle the swap for you as part of the service. In addition, your unit will be cleaned and tested to ensure optimal performance. It's a good idea to schedule maintenance before the summer cooling season and the winter heating season.