Is your air conditioner on the fritz? We all know that South Carolina's hot days require effective cooling solutions.
The cost to repair an AC unit in York County, South Carolina is typically between $150-$900+, with the average cost being around $500. Repair costs will vary depending on the cause of your AC's mechanical issue and your home's unique AC system.
In this article, we'll dive into four different factors that impact repair costs:
Need an urgent AC repair? Contact Elite Air!
We know that when you need your AC repaired, you're looking for help from a fast and friendly professional. Our fully stocked vans allow our technicians to perform same-day repairs across York County. Call us at (803) 570-8835.
Your Unit's Mechanical Issue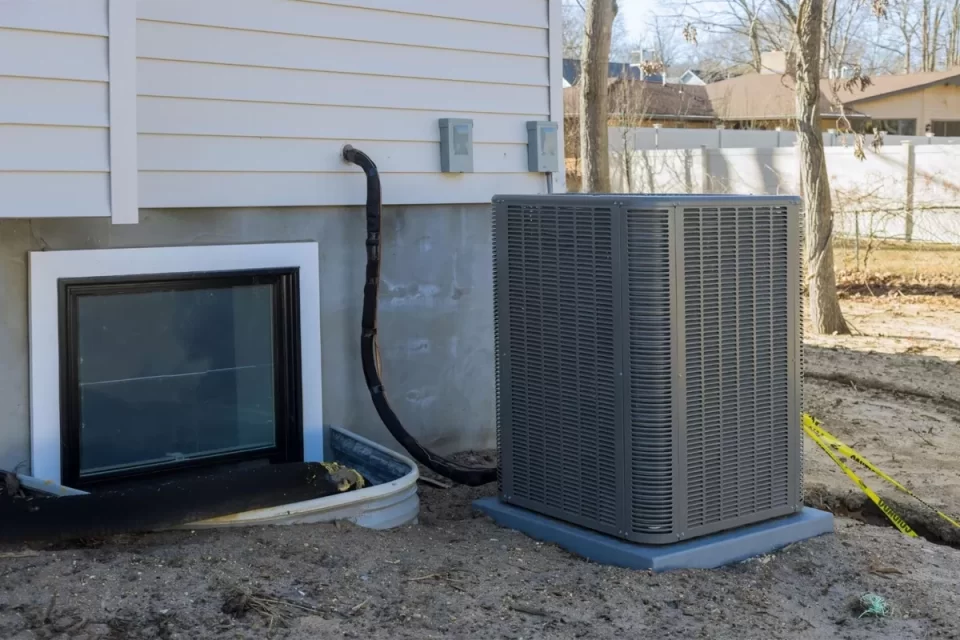 Your air conditioner is a complex appliance, and there's a wide array of components that can break and need repair.
Below are the costs of the most common AC repairs:
Blower Motor Replacement: $350-$850
Capacitor/Contactor Replacement: $90-$400+
Circuit Board Replacement: $120-$800+
Compressor Replacement: $800-$2,500+ (depends on the AC's size)
Compressor Hard Start Kit Installation: $100-$250+
Condensing Fan Motor Replacement: $100-$800+
Condensate Pump Replacement: $90-$250+
Evaporator Coil Replacement: $900-$1,800+ (depends on the AC's size)
Refrigerant Leak Diagnosis & Repair: $200-$1,600+
Refrigerant Recharge: $160-$950+ (depends on the amount & type needed)
First, you'll want to reach out to a licensed HVAC professional in order to get your system properly diagnosed. Depending on the type of repair your AC system needs, your total parts and labor charge can vary.
Your Air Conditioner's Age
Older AC systems can cost more to repair because they may require parts that are harder to find.
For example, air conditioners made before 2010 use R-22 refrigerant, which is an expensive refrigerant to recharge. R-22 refrigerant is being phased out for more environmentally-friendly options. In some cases, it may be more cost-effective to replace an entire AC unit than trying to acquire R-22 refrigerant, which is in scarce and expensive supply.
AC units generally have a lifespan of 10-15 years. You will eventually reach a point where it will make more financial sense to replace your AC unit rather than repair it. As a rule of thumb, if your AC repair will cost 50% of the cost of a new AC installation, we recommend moving forward with a new unit. New air conditioners are ever-improving for energy efficiency, so factor in your decreased utility bills when conducting your cost-benefit analysis.
Your Warranty Coverage
Is your AC unit still under warranty? Warranties can help lower your repair costs. Let's go over the main two types.
Parts warranty
Your manufacturer warranty will likely cover expensive parts like the compressor, condenser coil, or evaporator coil for 10-15 years after your purchase. You may even have an extended warranty. You'll want to read the warranty in its entirety, though, because you may need to meet specific requirements (e.g., getting an annual AC checkup) to avoid voiding the warranty.
If you've lost track of your warranty details, go to your unit's manufacturer's website and see if they have a "lookup" system to check your coverage.
Labor warranty
Individual contractors also issue warranties for services performed. They typically last for 1-5 years after service. If an issue arises that was already addressed by a contractor in recent years, call the company that installed or repaired your unit to inquire about warranty coverage.
Your Hired Contractor's Rates
Lastly, the cost to repair your air conditioner will depend on the rates charged by the company you hire. Here are a few standard billing terms you may encounter when reviewing a contractor's rates:
Service Call: This may also be called a "trip fee" or a "diagnostic fee." It's the rate a technician charges to come to your home and diagnose the problem. At Elite Air & Heat, we charge $49 for a service call and waive it if we're hired for the repair.
Fixed-Rate Fee: This can also be called the "flat fee" rate. In this instance, regardless of how long the repair takes, a technician charges one flat rate.
Hourly Rate: Some technicians don't charge a flat rate but rather bill you by the number of hours worked (typically $75-$150 per hour). If you agree to an hourly rate, you'll want to ensure that your contractor isn't intentionally moving slowly in order to increase the number of billable hours.
There's more to consider than just the labor costs when choosing your contractor. You want to hire someone who's experienced, licensed, and insured. Seek out a professional who uses high-quality parts, provides a satisfaction guarantee, gives you a clear written quote, and avoids any "bait-and-switch" tactics.
---
Ready to get your air conditioning working again? Contact Elite Air today!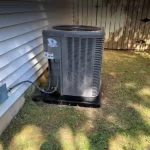 If your AC isn't working right, we're here 24/7 to provide fast and honest repairs. At Elite Air & Heat, transparent and affordable pricing and our same-day repairs are what our customers love about us. We can repair all brands and models of air conditioners. Contact us today for a same-day AC repair. Call us at (803) 570-8835.