If your heat pump stops working, you're probably eager to get it back in action—especially when the weather outside is brutal. You might be wondering how much it'll cost to get your heat pump working again.
In York County, South Carolina, heat pump repairs range from $150 to $900+. The average cost is approximately $500.
The repair costs can vary depending on what's causing your issue. Here are various factors you'll want to consider as you move forward with repairing your heat pump:
Read on to learn more about the factors that will influence your repair cost's bottom line.
Ready to fix your heat pump?
Elite Air is on call 24/7 to get it back in action. We repair all brands and models of heat pumps. Schedule with us today for a same-day heat pump repair. Call us at (803) 570-8835.
Your Heat Pump's Problem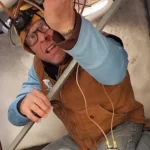 Your costs will vary greatly depending on the issue that's causing your heat pump to break down. Some parts are more expensive to repair than others, driving up the cost of replacing the part. Additionally, some problems require more labor hours to resolve, resulting in higher costs.
Here's a list of common heat pump problems and the repair price ranges:
Blower motor replacement: $150 – $600
Broken reversing valve: $250 – $700
Capacitor replacement: $200 – $450
Circuit board repairs or replacement: $50 – $350
Compressor replacement: $300 – $2,400
Condensate drain line repair: $75 – $200
Refrigerant leak: $100 – $1,600
Defrost control board replacement: $500 – $600
Dirty refrigerant coils: $190 – $225
Thermostat replacement: $150 – $500
Thermostat wiring repair: $150+
A licensed HVAC professional can help you diagnose the source of your problem. After you've identified what parts of your heat pump are faulty, you'll have a much clearer picture of what your total costs will be.
Your Heat Pump's Specifics
If you have a heat pump for a larger home with a higher capacity, certain parts may be more expensive than if you own a lower-capacity heat pump. Additionally, your heat pump's brand and age may have an impact on the repair price. Some brands and older heat pumps have a higher expense because it's harder to source replacement parts.
Your Heat Pump's Location
If your heat pump's location is difficult to access, you may pay more in labor costs. For example, if it's in a basement or crawl space, this may lead to labor costs due to the additional time and effort needed to repair the heat pump.
Your Warranty
A good warranty can help lower your costs. There are two types of warranties that you'll want to investigate whether you have. Your manufacturer warranty can help with the costs of parts, whereas the labor warranty can offer relief on the labor side of the equation.
Checking your Manufacturer's Warranty
A parts warranty is typically good for 1-10 years after the initial installation of the heat pump. Also, you may have an extended warranty which provides more coverage.
To research your warranty coverage, visit the manufacturer of your unit's website. Find the "lookup" system on the site and check what's covered by your warranty. You can also call the manufacturer for assistance.
Be sure to read the warranty in its entirety. Specific maintenance actions by you, the homeowner, may be required to ensure that the warranty doesn't become void. For example, most manufacturers require a professional HVAC contractor to install your heat pump, or else your warranty is void.
Checking Your Labor Warranty
The contractor who installed and/or repaired your heat pump most likely offered a customer guarantee via a labor warranty. These are typically valid for 1-5 years.
Contact the company that last serviced your heat pump to see what warranty coverage they provided.
Your Hired Contractor
Finally, there will be a variance in your heat pump's repair costs based on the contractor you hire. It's essential to onboard a qualified contractor to ensure an accurate and well-done job.
These are the types of questions you'll want to ask when choosing your contractor to ensure that they're well qualified:
Are they licensed & insured?
What do their online reviews reveal?
How long have they been in business?
What's their experience with heat pumps?
Do they charge a fixed rate or an hourly rate?
What do their service guarantees or warranties cover?
---
Ready to Repair Your Heat Pump? Contact Elite Air!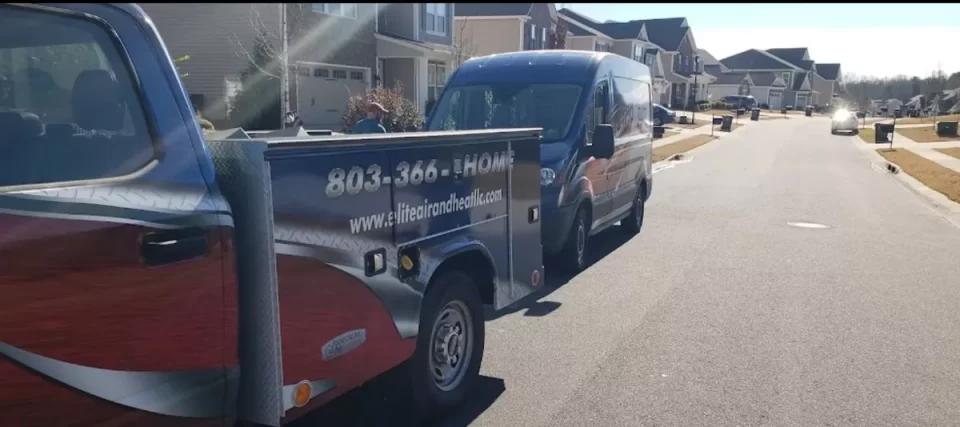 Customers across York County love Elite Air & Heat's customer service with our same-day heat pump repairs and hundreds of 5-star reviews. Get a full diagnostic quote for $89—waived if you hire us for the repair. Call us at (803) 570-8835.