Do you want to prevent AC breakdowns while also prolonging the life of your system? If so, AC maintenance is the solution you're looking for. By having an HVAC expert check your system on a regular basis, you can reduce the risk of costly repairs and keep energy bills as low as possible.
Although AC maintenance offers many benefits, some homeowners may be hesitant due to costs. There's no universal answer to the question, "how much does it cost to maintain an AC in South Carolina?" Rather, the answer varies depending on the following factors:
Number of Points in the AC Tune-Up Checklist
Your AC tune-up costs are largely determined by what services are included. According to Energy Star, a standard maintenance check should, at minimum, include the following:
Checking thermostat settings
Tightening electrical connections
Measuring motor voltage and current
Lubricating moving parts
Checking the condensate drain
Checking system controls
Cleaning evaporator and condenser AC coils
Inspecting refrigerant levels
Cleaning blower components
At Elite Air, we go far beyond the minimum when executing our maintenance checks. Through our HomeTeam Service plan, members enjoy two annual 53-point inspections, along with extra features like priority service and discounts on repairs. Best of all, members can access all these benefits for as little as $189 per year (or $15.75 per month).
Whether Your AC Needs Repairs
During the tune-up, the technician may uncover a problem that needs fixing. In these cases, you may have to pay extra to resolve the repair for your AC. Here are a few of the most common AC problems:
Low refrigerant levels
Clogged condensate drain line
Faulty blower motor
Clogged air filters
Frozen evaporator coil
If you get a single AC tune-up, you'll likely have to pay for the entire repair. However, if you're a member of a maintenance plan (like our HomeTeam service plan), you can enjoy discounted repairs.
Status of Your Warranties
Before you schedule a repair, take a minute to check the status of your AC warranties. Some repairs may be covered by your product warranty, which guarantees that your AC parts will last for a certain amount of time. If any parts break down, the AC manufacturer will contribute towards repair costs. Depending on the product, these warranties may be valid for anywhere from five to 10 years.
If you have a newer AC unit, you may also have a labor warranty (which is usually valid for one to two years). These warranties help cover labor costs. Keep in mind that for a warranty to remain eligible, you typically have to undergo AC maintenance at least once a year.
Annual Maintenance Plan Vs. One-Time Tune-Up
From improved functionality to lower long-term costs, there are many benefits to AC maintenance. When it comes to receiving maintenance, most homeowners choose between two options: getting a single tune-up or signing up for an annual plan.
While a one-time tune-up may seem less expensive, an annual maintenance plan can help save money in the long term. For example, our HomeTeam Service plan covers two inspections a year and offers discounts. Not to mention, it helps ensure your warranties stay valid.
The Contractor You Hire
Finally, the contractor you hire can impact your ultimate AC maintenance costs. In general, you should look for a contractor that provides high-quality service while catering to your budgetary needs, like Elite Air. When you work with us, here are just a few of the perks you can expect:
Convenient scheduling
24/7 emergency servicing
Easy financing options
Honest, upfront estimates
Reliable workmanship
No matter what the project is, you can trust us to get the job done right the first time.
---
In Need of Expert AC Maintenance in South Carolina? Contact Elite Air Today!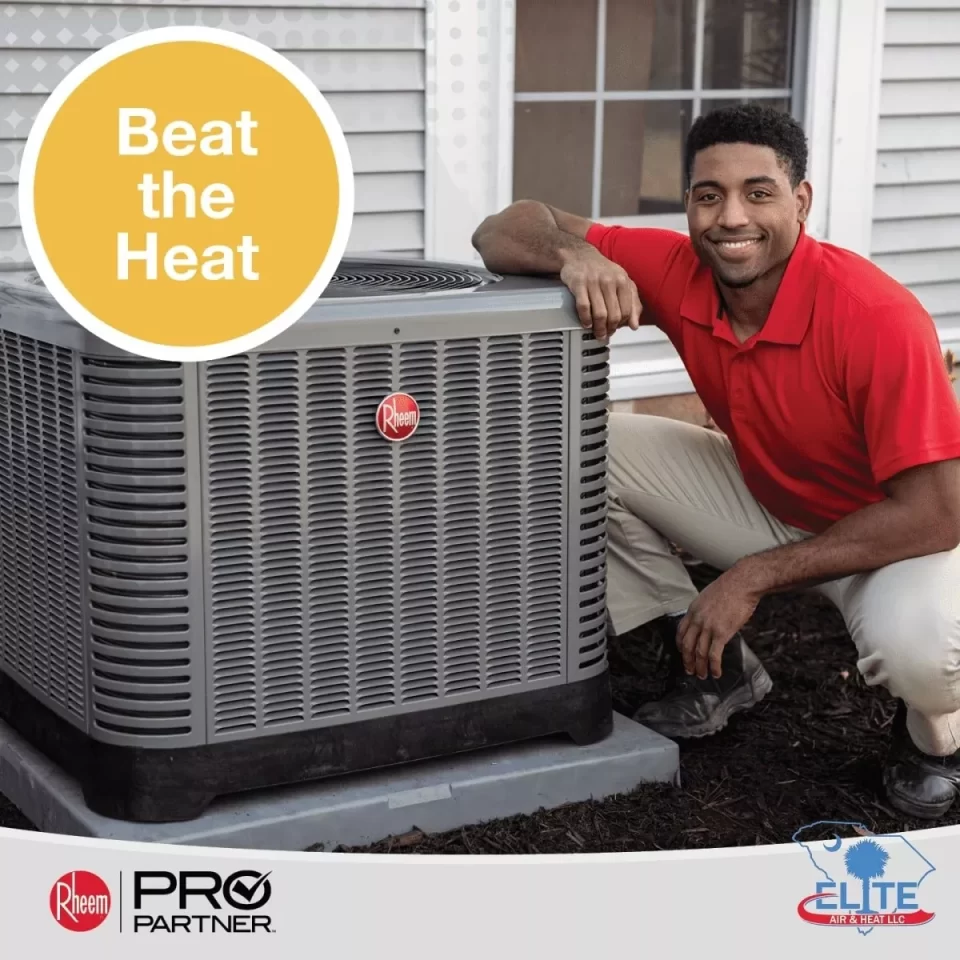 If you're looking for thorough, cost-effective AC maintenance, Elite Air has you covered. Our HomeTeam Service plan offers everything you need in a maintenance plan, from seasonal tune-ups to priority service. And, thanks to our cost-effective features, we can guarantee that your annual cost savings will pay for the plan (and then some)!
Give us a call at (803) 570-8835 to schedule an AC tune-up or join our Home Team Service Plan!