Experiencing furnace troubles and want to hire a professional to investigate why your furnace is not performing at its maximum efficiency? Understanding what kind of costs to expect for a furnace repair is important for helping you budget to restore comfort to yourself and your household.
The average range for a furnace repair in York County, South Carolina ranges from $150 to $900+.
These repair costs will depend upon four factors:
We'll cover the cost factors of repair in detail and what you can do if repairs become too expensive below.
Fuel Type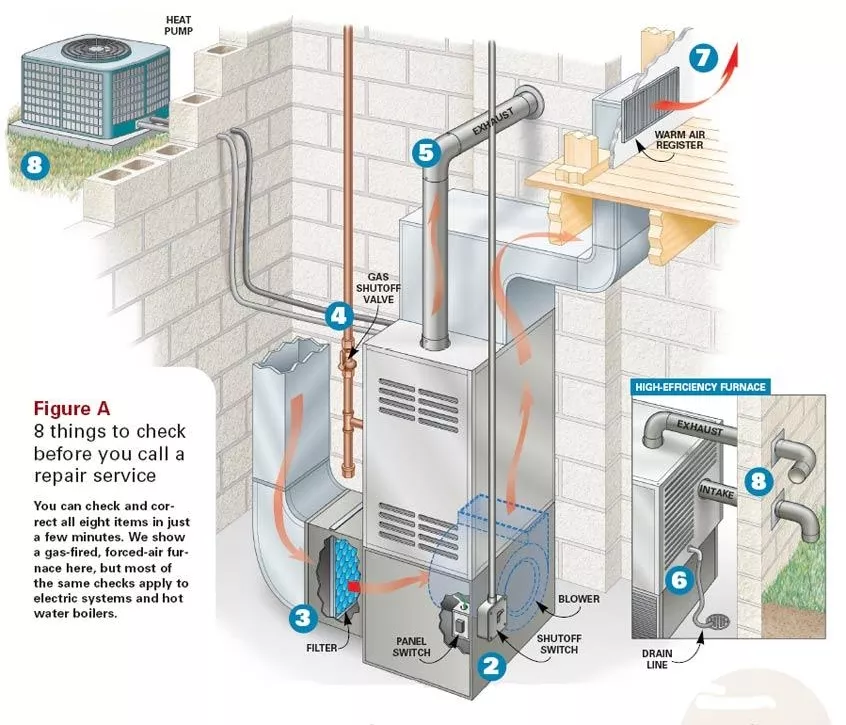 Gas-fueled furnaces are the most common type used in the United States, but furnaces running on oil, propane, and electricity also exist. These differences may affect cost factors for services, repairs, and parts.
Furnaces that run on liquid fuel tend to cost more due to their need for a fuel line. They have more complex venting systems, too, all of which could add to potential repair costs. They can total anywhere from $300 to $1,200, depending on the complexity of the issue.
Electric furnaces tend to have lower repair costs, as they don't require vents or a fuel line to operate. They can last longer than an oil or gas furnace, which typically lasts 15-20 years. Generally, repair costs for electric furnaces don't exceed more than $300.
General Maintenance
Depending on how well you've maintained your furnace, your repair costs can be on the lower end. South Carolina winters vary depending on location, and with York County being further from the coast, winter temperatures can range from 50°F to 32°F. Energy Star recommends servicing your furnace in the fall before the winter cold becomes an issue, and you have to rely upon your furnace heavily.
Most furnace maintenance services include regularly replacing air filters, checking electrical connections, ensuring that your system controls are operating correctly, cleaning and lubricating ducts, drains, pumps, and drip catches. Energy Star also recommends that technicians inspect the flue piping for any rusting or evidence of back drafting and check gas/oil connections, pressures, burner combustion, and the heat exchanger.
The cost of general maintenance services, like those listed above, can cost anywhere from $49 to $100. Beyond replacing your air filter regularly, maintenance should only be a yearly concern. Annual maintenance will help keep your repair costs down and extend your system's lifespan. If you find that you're experiencing the need to tune your furnace often, you might want to consider a new furnace entirely, which we'll cover in more detail below.
Part Replacement
If your furnace ends up needing parts replaced, the costs of the parts can vary drastically, especially when considering the age of your furnace.
While newer furnaces have a large pool of currently manufactured parts to use for repair, furnaces that are 15 years or older will have harder-to-find parts. Repairs that require replacing parts become more difficult or expensive as the parts become less accessible.
Depending on the needs of your furnace and its age, the price range of parts replacement, not including the cost of labor, may range from $$150 to $900+. For example, replacing a furnace's heat exchanger can be quite pricey because the efficiency of your furnace overall goes down. An inoperable and damaged heat exchanger can even be a fire hazard to yourself and others.
Labor Costs
Leaving furnace repairs up to professionals is a good idea because they provide labor warranties on their work, usually up to six months or more post-repair. This warranty can save you costs should they need to return for whatever reason to help you further.
Depending on the complexity of the repair and part, it usually takes a few hours for a professional technician to complete the work and ensure everything is working as it should. Usually, a contractor will charge by the hour for their work.
The contractor should provide you with an upfront estimate of the scope of work after they've diagnosed the problem before any work starts. You might end up paying more for a furnace repair if it's an emergency after typical business hours. Some contractors will waive the diagnostic fee—or not even have one—if you hire them for the repair.
If Repairs Become Too Expensive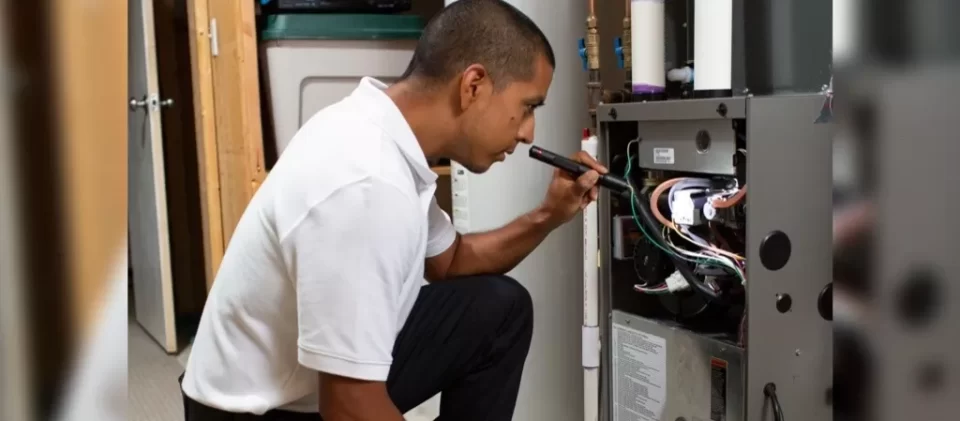 If you have an older furnace nearing the end of its life span, with more and more costly repairs over time, it might be time to consider replacing it. Consider replacing your furnace if its efficiency has noticeably reduced, your energy bills have increased, or the cost of repairs has begun to add up to more than what a newer furnace would cost.
Newer furnaces may run between $$4,000 and $5,500+ and might require some minor adjustments to your duct systems. However, more efficient modern furnaces can save you money on your monthly energy bills.
When taking into account the expensive cost of natural gas in South Carolina and your monthly heating needs every year, it could be beneficial to consider installing an electric furnace in the future. Gas furnaces tend to be better for colder climates for longer, and you may find that investing in an electric furnace is economically more beneficial in York County.
Need a Same-Day Furnace Repair? Contact Elite Air
Our professionals at Elite Air & Heat LLC can offer free estimates on same-day furnace repairs. We can also provide diagnostics to you before moving forward with any repairs or even a new furnace installation with a 1-year repair warranty. As a local company that services all of York County, we'll be able to help you with any HVAC services you might need. Call us at (803) 570-8835.